Posted 18 October, 2019
We all want to make this planet a better place to live, and what would be better than educating the next generation of engineers? These are the people that have to solve a lot of challenges facing our existance, and engineering and technology will be vital.
Over the past year, I have had the great pleasure to supervise four teams of 4th year mechanical and mechatronics engineering students for their final year projects. All projects have been related to motorsport, and three of them to the Green Envy. During their 10 months long research projects, they have also first hand experienced the challenges of developing new technology.
The "Display Day" where they present their posters and hardware was last week, and the oral presentations are tomorrow.
Here are the teams: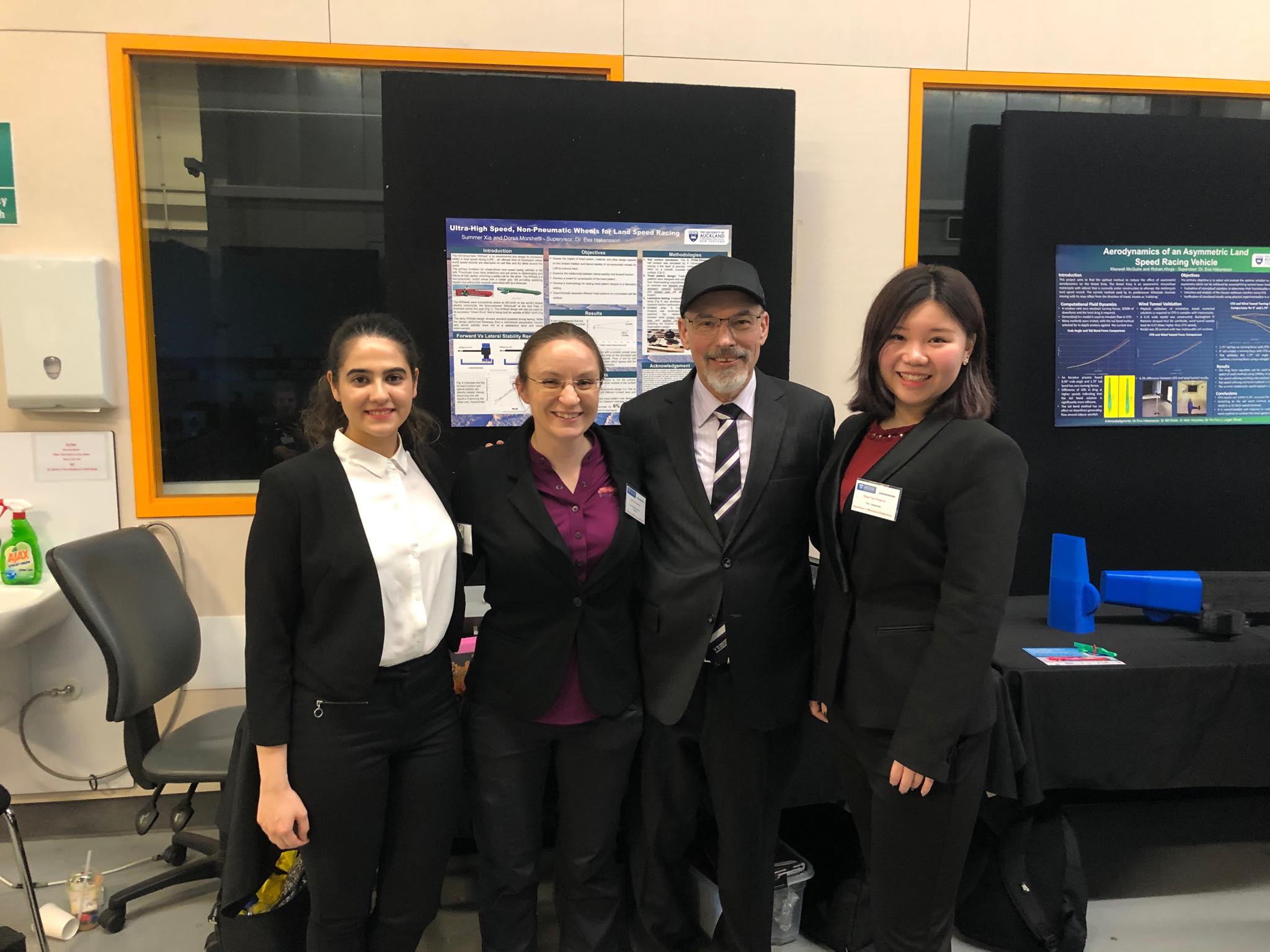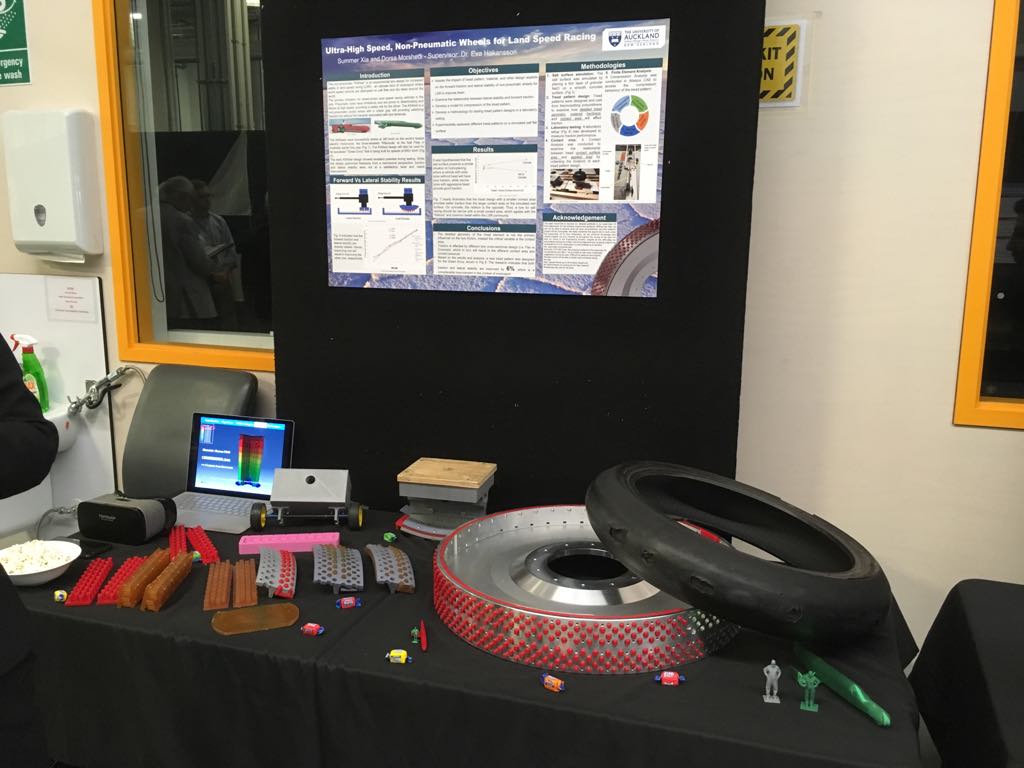 Dorsa & Summer have further develop the tread pattern for the KiWieel in the project "Ultra-high speed, non-pneumatic wheels for land speed racing". Their work has improved the lateral stability of the wheel and will both give better traction and make the Green Envy less sensitive to cross-wind.
Anis & Halim have analyzed and optimized the suspension for Green Envy in the project "Suspension for an asymmetric land speed racing vehicle". Their work will ensure that the Green Envy rides smooth and safely on the bumpy salt surface.
Rohan & Max have developed the most efficient way of compensating for the asymmetry in the Green Envy because of the sidecar and their solution will give me an additional whopping 23 mph (37 km/h) of top speed. Their project is named "Aerodynamics of an asymmetric land speed racing vehicle" and has included extensive CFD (computation fluid dynamics, i.e. virtual windtunnel) as well as actual windtunnel testing of a 3D printed Green Envy scale model.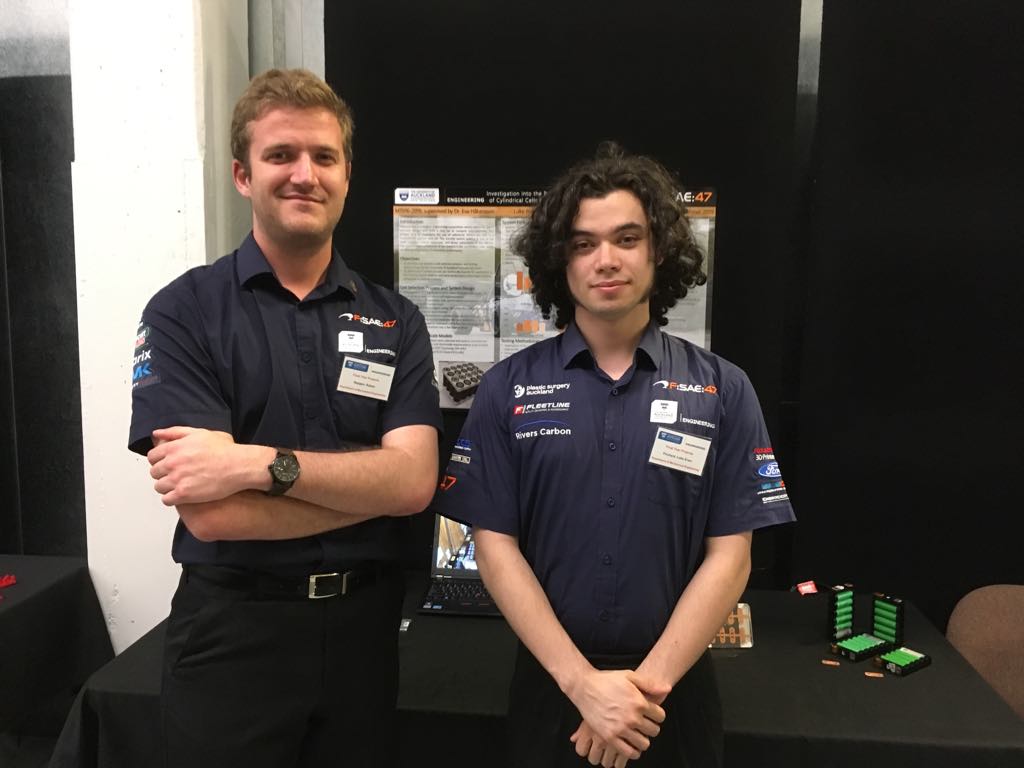 Ruben & Luke have optimized the battery pack for the University of Auckland Formula SAE car to save a whole 15 kg, which is almost 1/10th of the car's total mass. Their project is "Investigation into performance and implementation of cylindrical cells for use in a Formula SAE vehicle".
They have all done an awesome job, but I am quite sure they are looking forward to Sunday when this project is officially over because it has been very hard work. 🙂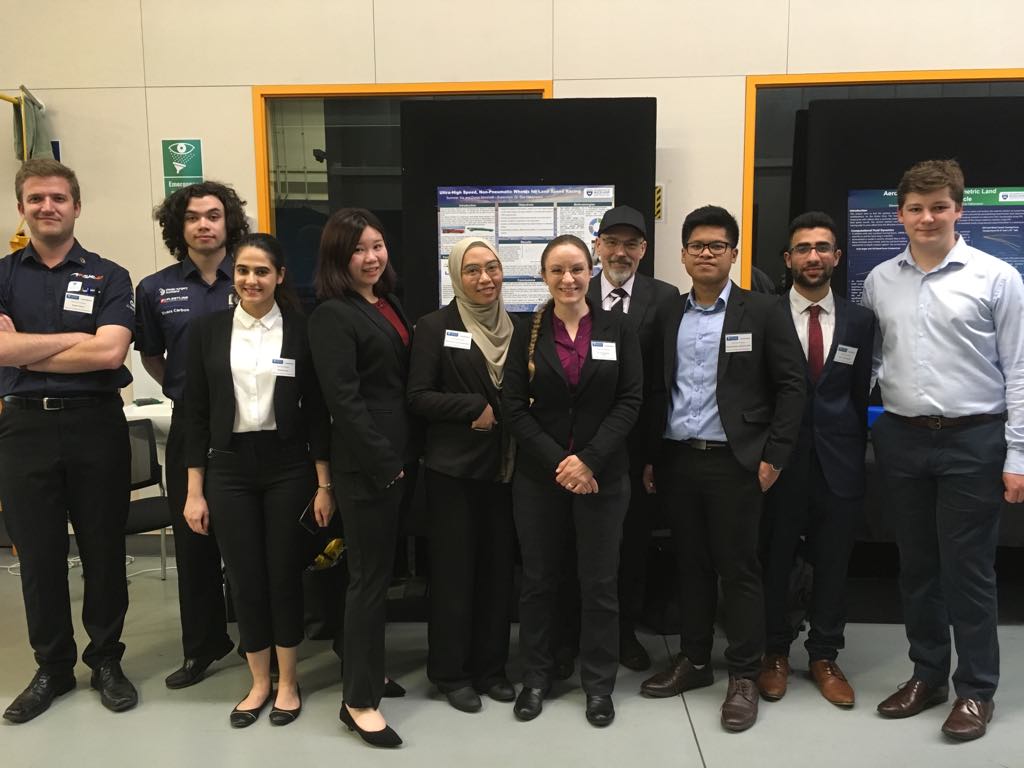 From the left: Ruben, Luke, Dorsa, Summer, Anis, Eva, Bill, Halim, Rohan & Max.